The n-Track Metronome free app is now available on the App Store.
It's a nice free app with lots of features:
• Extreme precision: higher than 1/40000 of a second
• Turn the visual mode on to make the wheel flash with the tempo, very useful when you play in noisy places
• Activate background audio to leave the metronome on while you play with some other instrument app
• You can even easily import and export your tempo tracks to n-Track Studio for iOS, Mac and Windows via iTunes file sharing
• Easily save and recall your settings with the touch of a button
• The app includes a quick tutorial explaining the main user interface elements.
Check it out on the App Store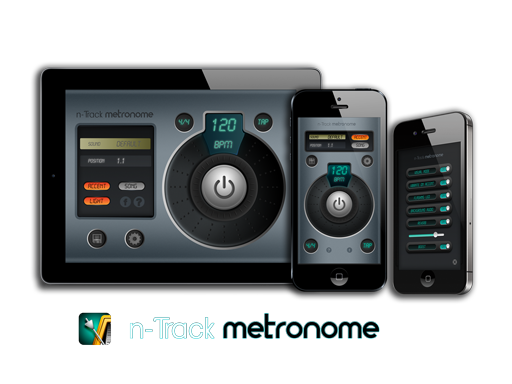 Flavio.
Edited by Flavio Antonioli on Aug. 14 2013, 10:35 AM